5 Easy ways to do a living Room Remodel on budget in Canada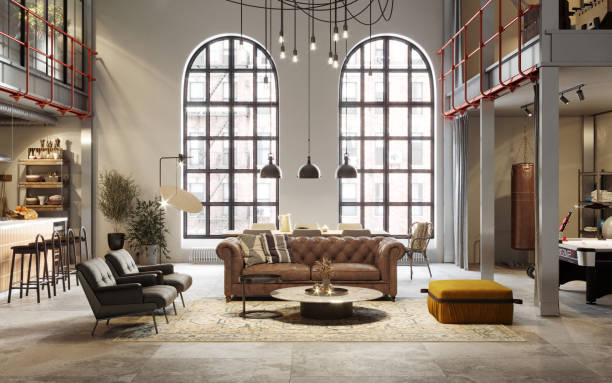 We all know the living room is one of the most often used rooms in the house since it serves so many different purposes, like serving as a place to relax, play games, view television, and host guests. We also know that many Interior design trends evolve every few years, and today's interiors are more contemporary, modern, and functional. The difficulty of renovating a home every few years makes upgrades an expensive prospect.Many different sorts of home renovations have the potential to exceed budgets, and staying within budget is challenging. Though it could seem like a big job, designing a beautiful, comfortable room doesn't have to be expensive. Here are some recommendations for living room remodel that are both fashionable and affordable.
Use House Plants to add Greenery
The addition of plants gives a room more life, colour, and shape. There are some great places where you may purchase reasonably priced, top-notch greenery: Great assortment and reasonable prices can be found at IKEA. Larger house plants can be pricey, so gather little plants at varying heights to give the impression that your area is lush with greenery. Combine fake plants with real ones and add to them anytime you have extra money, or, better yet, take cuttings and grow your own.
Must-Have for Living Room Remodel: Paint
One of the least expensive methods to update a space is using paint. There is a tonne of high-quality, reasonably priced paint available, but if you really want to save money, you could buy a tiny pot and paint a single wall for a splash of colour. Select wall colours that enhance your mood, go well with your existing furnishings and reflect your personal style.
When you hire an interior designer in Burnaby, they define the project's limits, budget restrictions, and completion date. A design/build team is chosen if construction or remodelling is necessary.

Revamp Your Living Room Furniture
When compared to purchasing new furniture, updating your old pieces is less expensive. New upholstery is the best way to spruce up a sad piece of furniture. An excellent inexpensive living room option is to recover or reupholster existing sofas and armchairs to entirely transform their appearance. A really cheap approach is to cover sofa cushions with covers because reupholstering large pieces of furniture may be expensive. Also much like with walls, old furniture may be magically transformed with paint.

Display Art on Walls
If you want an affordable alternative to purchasing artwork, consider making your own gallery wall. Framed artwork, such as DIY art or family photos, may make a place feel like a home. Display photographs and collages of pictures of your loved ones. To keep your living room design on a budget, look to family antiques or stuff from thrift stores.
When you hire interior designing services in Richmond, all of these factors will be taken into account, including space planning, elevations, floor plans, furniture, fabrics, finishes, lighting, and artwork.

Upgrade lighting
A few strategically placed table lamps and floor lamps instantly elevate a space and add elegance. To make everything appear brighter, you can do something as simple as switch light bulbs from warm white to cool white, or the other way around if you like a cosier atmosphere.
LED lights are more cost-effective. Making wise decisions, such as switching from conventional lighting to LED lighting, is a clever approach to updating the aesthetic of the home while simultaneously reducing energy costs.
The right solution for your needs is "decorating" if your plan only includes furniture, lighting fixtures, and a few accessories. The choices you make—whether alone or in collaboration with a decorator or designer—lead to an extensive design concept and specifications, and they are all directed toward one end goal: your gorgeous home. So speak with a Vancouver interior designer.
Start today by scheduling a meeting with an interior designer in Surrey to update your home!