How much does an Interior Designer Cost in 2022?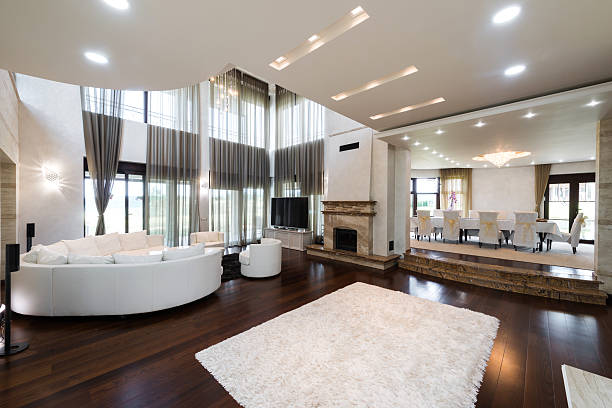 How much does an interior designer cost in 2022? If you're looking for an interior designer, you'll see that the fees for their services and the designers' fee schedules vary greatly. The methods used by interior designers to calculate their fees include hourly and fixed rates. Others take the size of the project into account, while some impose a commission percentage on the whole cost. Knowing your options is a great place to start, regardless of the situation. You can get the interior design you want while staying within your budget with the help of Epater's affordable Interior Designer in Vancouver.
Knowing Your Style Preference
It's OK to find both rustic and modern interiors appealing. However, it could be difficult to communicate to your interior designer what you prefer, which could save time and money, if your Pinterest boards include a wide range of colour schemes and design styles. Take tests about interior design styles to help you focus on your preferences. Having a design direction can speed up project progress and reduce interior design expenses, as suggested by the award-winning Interior Designer in Burnaby at Epater Design Studio.
Factors that determine the cost of Interior Designer
Hourly Interior Designer Rates
This may be the simplest method of paying an interior designer. Hourly charges for interior designers can range from $50 to $500 or more. For smaller projects with a shorter completion timeframe, this rate structure excels. The cost-per-hour includes travel time, trips to your space, shopping time, emails or phone calls, as well as any additional hours that were indirectly spent on your space. However, materials or furniture are not included in this. Depending on the level of experience of the interior designer in Surrey you work with, the hourly charges at Epater Interior Designer Studio range from $50 to $110/hour, however flat cost packages for each room are also available.
Flat-Rate Interior Design Price
Some interior designers will provide a flat rate quote for their services based on the scope and needs of your project. What would be included for this charge would be expressly stated in the contract and interior designer quote, along with the number of modifications permitted and the contract's expiration date (when the project will be completed). Because it's simpler to estimate the work involved when there are no architectural requirements, interior decorator rates are frequently based on a flat rate structure.
Interior Square Footage
The cost of interior design is determined by the project's square footage under this pricing structure. The interior design fee ranges from $1.50 to $6 per square feet.
Average Interior Designer Cost
A typical interior designer cost in 2022 is between $2,000 and $5,000, not including furniture. Interior design rates are normally flat and range from $75 to $1599 for interior designer services.At epater design studio we work  both ways on- a flat fee and hourly basis to suit your preferences. We charge an hourly rate for design consultations if that's all you want from us. To provide you with the most value, the Designer will obtain samples of various materials, fabrics, etc. along with images to aid in decision-making and visualisation.
Picking the right designer
Finding the right interior designer requires some investigation, including noting their professional certificates and training, years of experience, portfolio of work, and client evaluations. Have someone else handle things to save you time. In addition to providing clients with great design talents and a professional experience, Epater's, interior designing services in Richmond rigorously screens its interior designers.